Ever feel like your partner or co-worker doesn't listen? Sometimes do you think he or she will "freak out" no matter what you try to say? Do you ever wonder what you might have said that got him or her so upset? If so, now is your chance for a positive change!
In order to be heard, we can learn to speak differently. By speaking in a way that encourages ease of listening, we can make ourselves more easily understood, and get our point across more effectively.
When it comes to communication, listening is often the most challenging aspect. A listener can easily become offended, hurt, defensive, or reactive. In many instances, certain "trigger words" can activate a listener's unconscious "threat detection" system. By using a strategy that avoids these "land mines" we can move from verbal combat to understanding and cohesion.
These five words "bombs" can set off defenses in the listener:
YOU. When we open a dialogue with "you" the focus of the statement becomes "personal" and about the listener instead of being about the speaker. Unknowingly, we automatically put the listener in a defensive position. Sometimes this means the listener will move into the mammal part of the brain where the instinctive response is to freeze, flee, or fight. If this happens, the listener stops listening and begins reacting instead.
A speaker's goal is to help the listener fully understand. Simply starting the sentences with the word "I" makes a huge difference, as it allows the speaker to take responsibility for their own thoughts without blaming, and helps the listener stay calm. The listener can worry less about defending themselves and give mental space to understanding.
Sometimes a conversation starts like this:
Person A: "You really messed up here. You forgot to call ______."
Person B: "It's not my fault! I told you to call! You never hear anything I say.
Person A: You never remember anything either! I don't know why I even talk to you.
Here's a revision replacing the "you"-statements with "I"-statements:
Person A: "I feel really frustrated that ______ was not called today."
Person B: I forgot to call ______. I'll do that right now.
One trick to remember to formulate "I"-statements is to do a quick "feelings check" before the dialogue begins. Ask "what am I feeling about this? How

do I need to express about my thoughts and feelings so that my listener can best understand this situation?"

It's also helpful to consider how they might be feeling or what their position might be.
From this place of awareness we can own our feeling and share in a way that helps the listener hear and understand. The recipe for I-statements:
"I feel _(feeling word)____ when ________"
"When I observe (describe behavior), I feel ______."
"My belief is…"
"What I desire is…"
Here are some ways "YOU" is used to offend:
You really make me mad!"
"You never remember…
"You are such a jerk…I can't believe you did that!"
Alternate suggestions to communicate the same message:
"I feel really angry right now."
"I am hurt when _________ is not remembered."
"I feel upset about what happened. I need some time to calm down before we talk about this."
Often speakers will attempt to use this recipe but put the "you" after the feeling word. For example: "I feel that you…" or "I feel angry when you…"This is cheating and still triggers the listener. The challenge is to think it through ahead of time and find creative ways to simply subtract the pronoun "you" from the statement altogether.
An exception to the "you" rule is when the listener attempts to reflect back what they heard. In active reflective listening the listener paraphrases what is heard to communicate understanding. The recipe for reflective listening is "So I am hearing you feel ______ because ______." or "What I'm hearing you
say is…" Active reflective listening is about the speaker's thoughts and feelings so you doesn't need to be avoided. Watch this awesome video about responsive listening.
SHOULD. Should is a four letter word. It is hard to use the word "should" in a sentence in a kind and loving way. "Should" is often used to control or shame others into meeting unrealistic expectations. Avoid saying "should" at all costs! When we "should" on our loved ones, our employees or our children, we shame them. Here are some suggested movements:
from "You should really…" to "I wonder how…"
from "You shouldn't…" to "I would really appreciate it if we" or "Would it be possible to not…?"
from "I should have" to "In the future I will" or "I wish I had…"
from "You should brush your teeth everyday" to "It is important to remember to brush the teeth every day"
from "Where should I go?" or "What should I do?" to "Where would I like to go?" What might be the best way? or "How would I like to move forward? "Where might I go from here?" "What do I really desire?"
On another note…"Ought" is an equally bad word.
ALWAYS and NEVER–Always and never are almost never always true. Exceptions exist. Even if one believes there are no exceptions at the time, it does not help to imply that someone is always or never a particular way. When we use words "always" and "never," we put our loved ones, employees, or children in a limited box. Even if the statement about a person or situation is positive and true it is still restrictive.
When we use "always" and "never," we make a statement that does not leave room for the change we desire. These words undermine the capacity to encourage behaviors we want to see in others. "Always" and "never" imply permanence when we may actually desire change and growth.
Using "always" and "never" creates an "all or nothing" or "black or white" way of thinking and being…yet we actually live and work from various shades of gray. When we use more flexible words, we remember that positive change is possible. One thing that is constant is change… we are always changing. Therefore, we are never always the same…even when we feel like it.
We can replace "always" with "usually," "often" or "frequently."
Similarly, "Never" can be substituted with "seldomly," "rarely" or "occasionally"
WHY??? Although starting a question with "why" is an open-ended question, it can put the listener in a difficult place. Reflections of a parent screaming "Why?" to a child may echo through the mind. So often a parent will grab a child by the chin or ear and say "What on earth were you thinking! Why would you do that!" The word "why" triggers a powerless feeling in the person. It is easy to reframe the question with "Help me understand" or "I would really like to know…"
Instead of using "why" we can move toward wonder andcuriosity. When we wonder, we open up possibilites instead of seeking to blame. Curiosity allows the imagination to expand and expresses a desire to know and understand. This invites the listener to respond from a place of vulnerabity instead of defensiveness. When a loved one or a boss seeks to understand our perspective with curiosity, we are invited to know ourselves more deeply and consider our feelings without judgement or shame. Additionally, when someone chooses curiosity it usually means they care and that feels good.
A Final Note: Learning to change the words we use when we are upset is not an easy feat. It requires awareness as we approach communication with mindfulness. We can often resort to saying exactly what we feel without thinking. Learning to speak in the style described above can be a little like learning to speak Spanish or French when our first language is English. Remember, be patient and kind with yourself… after all… no one is "always" perfect!
Some additional resources:
Relationship Advice: Communication techniques to save your marriage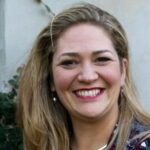 Clinical Director at Fuller Life Family Therapy Institute